Divi Village
March 2007 by Linda
Aruba Forum Profile: Linda From Connecticut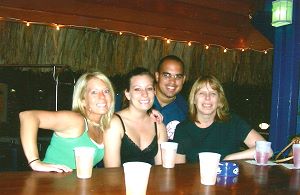 Me and my girls
Well it was an interesting trip this year! we got stuck in Boston for two days because of a March snow storm!!
Finally arrived on Sunday night. We always stay at the Mill and love it there. I'm not big on doing anything but resting when I'm on vacation.
I work in the hospitality industry so I really just lay in the sun and relax. the girls love to explore the island, swim, snorkel and dance the night away.
We went to the market downtown the day after we arrived and witnessed a shoplifter getting arrested, the police officer, according to my girls, was hot (I have to agree) so all week they thought they should try to get arrested.
I really don't have much to report other then I wish it were still the best kept secret as it was back in the 80's I miss the island that didn' have McDonalds, Dunkin Dounuts etc.
All that said I still Love my one happy island.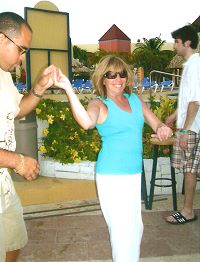 How about some dancing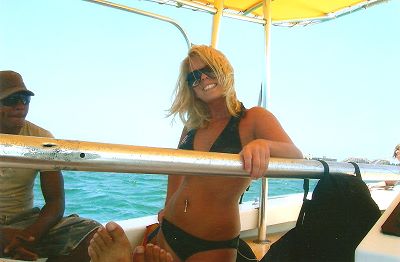 Poster girl for Aruba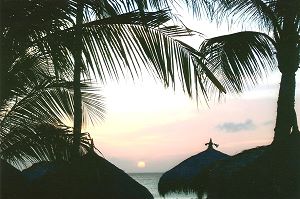 My Favourite Sunsets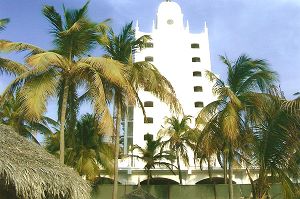 This is Palm Beach