Tamarijn Beach Resort
August 1 - August 7, 2004 By Jim T.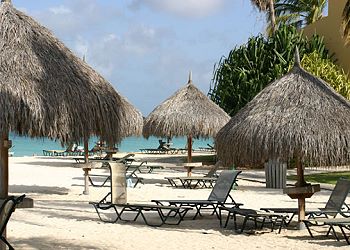 This was our second trip to what we feel is one of the most beautiful spots on earth - Aruba! Our first visit was 19 years ago, this trip was to celebrate our 20th wedding anniversary (with our 14 year old son and 14 year old nephew) and Aruba is still "One Happy Island".
We were to fly in on August 1, 2004, but got caught in horrible weather out of Philadelphia and the massive airline computer failure that hit a number of airlines that day. To make a long story short, we were 24-hours late arriving in Aruba - and the people at U.S. Air in Aruba and the Tamarijn immediately made sure our stay was perfect from that point forth - The Tam agreed to extend our stay by a day for no extra charge and U.S. Air moved our flight back a day at no charge - and gave us a direct flight to Philadelphia.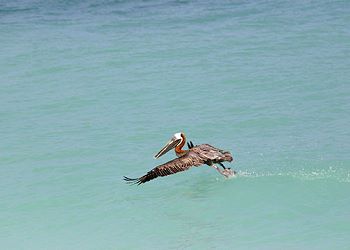 Let's start with the Tamarijn - we had two rooms (one for my wife and I and one for our boys) in the 2100 block and I would highly recommend rooms in this area. The beach is about 15 feet from your front door and there are two pools connected with a time share owned by the Tam right outside the back doors and we had complete use of those pools during our stay. The beaches were beautiful - white sand and clear blue/green water.
The first day we took the snorkeling trip out to DePalm Island - we saw giant parrot fish, sword fish (as least I think it was a sword fish) and thousands of other smaller fish. The giant parrot fish would swim right up to you looking for food - they are a neon blue in color and very friendly. The coral was also beautiful. We were surprised to learn our $50 per person fee included an all day open bar and all day lunch buffet. DePalm Island was a blast and we really had a good time.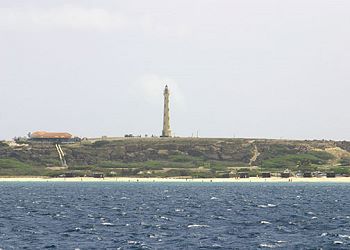 We got back and hit the beach for a few hours - since we did not make reservations, we decided to try the Tam's buffet restaurant that night. The restaurant is open on all sides and right on the ocean - we had fun watching the pelicans dive for fish. We were expecting typical buffet fare, but were very pleasantly surprised to find the menu ranged from sword fish to prime rib - and it was excellent. (we hit the buffet several nights and several of the sit down restaurants and all were outstanding).
After dinner we went over to the Divi Divi next door (they are co-owned and we had the Mega Package that allowed us to use the facilities/restaurants/bars at both the Tam and the Divi Divi). Each night they had a great show around the pool and they also had local artists set up around the pool offering a number of hand made items - it was all very cool.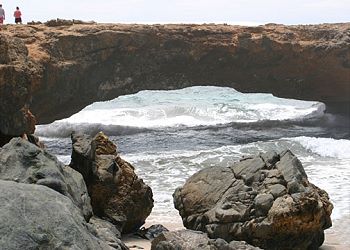 A note on the difference between the two hotels - The Tam seems to be more family orientated - while the Divi had more honeymooners and couples without kids. Both hotels have been recently renovated - The Divi looked a little nicer but we much prefer the Tam. The staff at both hotels were extremely helpful and friendly.
During our stay we also took the ABC Extreme Jeep Tour - and we highly recommend ABC. They used Land Rovers instead of those mini jeeps other outfits used and we had no trouble going up and down very steep terrain while other tours with the small jeeps had to turn back and find easier routes. The Extreme Jeep tour is exactly that - extreme! There's a lot of hiking involved, so wear sneakers -- and wear your swim suit -they stop at the natural pool on the rough side of the island. Our guide was very funny and informative.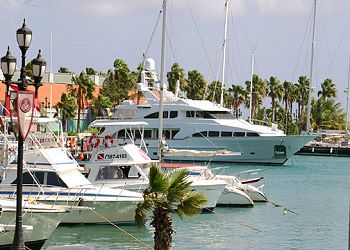 We also took the DePalm Pleasure Island boat one day and the boys did SNUBA - that's a combination of snorkeling and scuba (extreme snorkel). The boats stops at three different locations. The cost is $55 per person and $50 per person extra to SNUBA and it was worth every penny. An experienced diver took our boys out for a good 45 minute SNUBA trip -- they went down 15 feet and saw thousands of fish and had a blast. Again to our surprise they served lunch on board the boat - it was catered by a local restaurant and it was the best meal I had on the island - we had our choice of fresh salad - chicken or beef served in a cream sauce - and desert. They also had an open bar on the boat for the entire four hour trip.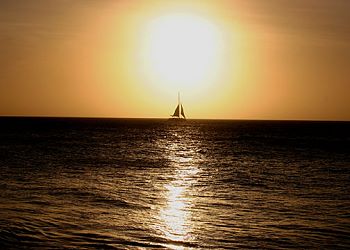 Catching a cab downtown to shop was a breeze - it cost $8 and the cab drivers were right at the front door of the Tam. The cabs were all clean and safe (we had cabs that ranged from a Mercedes to a Mini Van that had a DVD playing a video of an Elton John Concert). The drivers were very nice to talk with - and meeting local people is always one of the best parts of any trip.
Aruban people are some of the most beautiful people on earth - they are kind, gentle and very proud of their island and they love tourists.
We can't wait to go back to Aruba -- and we will most definitely stay at the Tam -- we are planning to go back in about a year - hope to see you there!
Jim T.
Pennsylvania,. USA