Radisson Aruba Resort, Casino & Spa
January 17 - 23, 2001 by Robin and Bud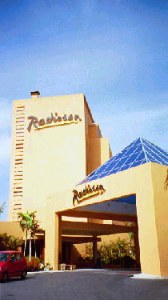 After much consternation on choosing a place to stay, we finally selected the Radisson Aruba Resort. Our travel agent, Alan Kramer from Pinnacle Tours in Brooklandville, Maryland, was magnificent in advising, booking, and obtaining vouchers that saved us over $350 in meal and drink expenses. Believe me, these vouchers came in mighty handy when you are dealing with a $17 per person breakfast buffet and frozen beverages at $8 apiece. It adds up very fast. I also surfed the Internet and found the Aruba Bulletin Board. It contained much information from travelers and their experiences and recommendations. More information than any other place I have been.
You can get websites on restaurants with menus and prices to satisfy any taste. I found the abundance of new restaurants astounding. New ones are opening each week. You can even book reservations from the Internet before you leave home. I booked them a month in advance, so we could get in some of the more popular sites. If you don't have the Internet at home, the Radisson has two free computers to "surf" the Internet right in their lobby. You can even send email to friends or check on business. However, who wants to check on any business while in this tropical paradise. The Radisson provides an activities coordinator in the lobby who will gladly arrange excursions, restaurant reservations, and any other activity you wish. They also have a list of all of the local excursions and activities that you can do while there. They will handle all of the details.
Day One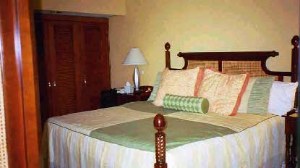 We booked American Airlines, from Baltimore/Washington International Airport on 1/17/01 to San Juan with a connecting flight to Aruba. Air Aruba used to fly direct from BWI to Aruba, but they went belly up a few months back. It is always wiser to not take chances with your prize vacation. Book a solid airline and an upscale resort and you will not be disappointed. The flight was about full on both ends. The flight and the baggage handling went off without a hitch and we arrived in Aruba about 2:30 P.M. local time.
Aruba is on daylight savings time all year long. Getting through customs was not hard, provided you have the proper documentation. Make sure you have a passport or a combination of a state-issued birth certificate and photo identification. My wife had been previously married, but customs officials did not ask for any correlating documents. I would highly recommend that anyone traveling call the airline they are traveling on and give them your birth certificate information, so they can enter it into their computer records. It makes it much easier when going through customs at both ends of your trip. Customs officials can cross-reference your information with the airline's database and verify who you are. American Airlines took both of our information including; maiden names, birth dates, birth cities, and most importantly the state-issued identification number of our birth certificates. With this information, we had no problem. The airlines will give you an information card that will be required to leave Aruba on the return trip. Put this with your airline tickets. It is vital not to lose it.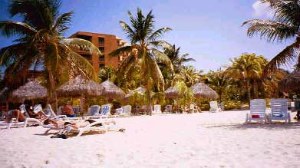 We took a taxi from the airport to the Radisson Aruba Resort. About a 15-20 minute ride. One word of advice, only take the absolute minimum of clothing. All of the restaurants we ate at were resort casual dress. Meaning resort dresses or slacks for women, polo shirts, and Dockers for men. This will make your load much lighter for packing and un-packing. It will also help you when returning to the US, because going through customs on the return is a much longer route to carry baggage. Remember, you have to carry your own luggage through customs on the return trip. No baggage handlers are available there. The other piece of advice is to have some bills in $1 and $5 denominations to tip all of the people helping you at the resort, especially the taxi drivers and the bellman. Taxis here do not have a "meter". They have pre-determined fares, depending on the distance. Therefore, fares are reasonable especially if you come from New York where the fares for the same distance would be three times higher.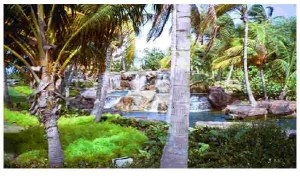 Once arriving at the Radisson, my first impression was WOW! A beautiful open-air lobby that is immaculate in appearance and style. We were warmly greeted at the registration desk and checked in record time, even though I learned later the regular check-in employees were in a staff meeting when we arrived. A bellman took our luggage straight to our room and we were on the beach by 3:30 P.M.
What a magnificent job the Radisson has done with its' renovations. This is surely the best-designed resort on the island. We looked at the Marriott and the others on Palm Beach, but the Radisson has made their beach the best combination of palm trees and cabanas on Palm Beach. It is certainly more appealing than the starkness of the beach at the Marriott and less cramped than those at the Playa Linda, Holiday Inn, or the Hyatt. In addition, the Radisson has one of the largest pool areas that I have seen anywhere. There is plenty of room to make yourself at home. No worrying about getting a comfortable lounge here or feeling you are in a sardine can. The square footage in the pool area is HUGH. More than enough to accommodate the maximum amount of guests. They also have two whirlpools hidden behind the Bonaire tower for a bit more privacy.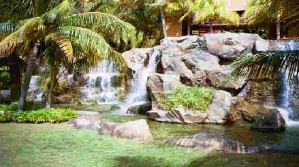 The room was a "garden view", even though we could see the beach from our balcony. It was plenty for the two of us. The rooms are tastefully done in a subdued hue of Caribbean colors and all of the furniture is in a dark cherry wood. There is ample dresser and closet space for all of your belongings. The rooms are equipped with a 31-inch satellite television and an in-room safe to keep your valuables during your time on the beach. The rooms are all equipped with a fully stocked "wet bar". The only advice I would give here is unless you want to be automatically charged for these items, do not move them. But, if it is more convenient and you don't mind paying slightly more than you could get out of a machine, go right ahead. Remember all of this will be added to your room costs when checking out. Rooms are also equipped with individual thermostat controls for keeping the temperature at a level that you prefer.
I liked the fact that the Radisson would let you build a running tab for drinks and food you consumed at the resort's three different eateries. We could just sign a bill for the drinks we consumed on the beach and not have to carry anything with us except a towel and a good book. The attentive staff will cater to your every need. Another word of advice is the Radisson has a television station that will show you the running tab you have accumulated under "Guest Services". I advise to check this each day to make sure any vouchers you have presented on check-in are accounted for and no other items have been charged to you that you did not use.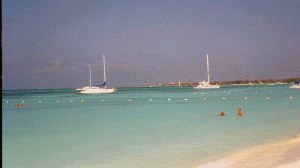 The Radisson has a convenient "towel hut" for getting towels to use on the beach and to reserve a shady cabana if you have sun-sensitive skin. You should use a high SPF sunscreen if you burn easily. The sun can burn you very quickly if you are not used to the Caribbean sun. I was pleasantly surprised by the coolness of the sand on the beach and the balmy breeze. Since I live in Maryland, I know what humidity is. There was virtually no humidity in Aruba. Even though the air temperature is in the upper 80s, it does not feel that hot. I could take that weather all year long. Even in their "hot" months, it does not feel as hot as a "Maryland summer".
Once on the beach, I got a padded lounge chair and camped out under a shady cabana next to two swaying palm trees. Life doesn't get any better than that. I managed to get in some serious reading and snoozing. The sun sets around 7:15 to 7:30 P.M. and is beautiful to watch on the Palm Pier bar with your favorite frozen drink or a friendly waitress will constantly attend your food and beverage needs without you having to leave your lounge chair on the beach. Life is definitely tough here! It is a great romantic setting.
We decided to not leave the resort on the first day, since we had already put in a 17-hour day before dinner. Therefore, we decided to have dinner at the Sunset Grill at the Radisson. What a lovely décor for a restaurant. A lighter décor in yellow, orange and blue that gives off a sense of happiness. The host showed us the actual portions of each entrée on the menu in a display case. The portions are definitely for those who can eat a LARGE meal. These were the largest portions of all of the restaurants we visited. With cocktails, appetizers, and entrees, the bill came to just over $100 for two. We could not fit a large portioned dessert after all we had, but they sure did look good in the display case. Remember, a 15% gratuity is included in most restaurant bills to cover all tipping.
Day Two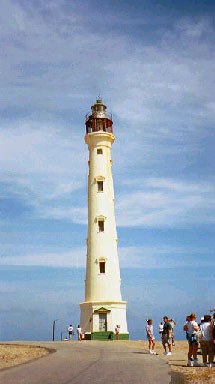 Our travel agent got us vouchers for the buffet breakfast during our entire 6-day stay. I cannot say enough about this seemingly insignificant matter. This alone saved us over $200. The Laguna Grill served a buffet or ala-carte breakfast menu beginning at 7 A.M. until Noon. The buffet featured all of the traditional items plus a wide variety of fruits, cereals, and custom-made omelets. There were also some local items. One was seasoned meat rolled in a light flaky crust, somewhat like a small taco. This is definitely a "must" try. Our server was a very nice, middle-aged lady named "Esther" from Curacao. What a lovely human being. She had a kindness and outlook that radiated from her. She took the time to talk with us about her adventures to Canada and New York and her desire to visit many places. She asked us if there was anything she could do to make our stay more enjoyable. She definitely had a "lust" for life in its' simplest form. A lesson we all could learn. This made our breakfast that much more pleasant to learn the best life is the simple one. It could definitely make you re-examine your priorities in life. This was one common element among all of the local people we spoke with. It was their ambition to make our stay the most enjoyable it could be. I believe the closing of the oil refinery in 1985 and the subsequent unemployment impact on the island would, in most instances, be classified as a "depression". With 30% of the island unemployed, they had to look elsewhere for sources of income. I believe the turnabout in the island's fortunes and the beneficial impact of the tourist industry has made Aruba's people more sensitive to the treatment of foreign tourists.
After breakfast, we decided to lounge at the beach and "chill out". I decided to take a few books and take in the sights. The beach waiters giving us the daily drink "specials" attentively served us food and drinks on the beach.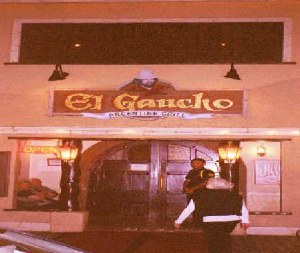 We made reservations for the French Steak House at 7:30 P.M. Taxis are at the ready at all popular sites. A line of ready and waiting taxi drivers were at the front lobby at all hours of the day and night. If you are going somewhere off the beaten trail, make sure you have the address. Some of the drivers do not have a command of the English language and may get confused or not understand where you want to go. Have the bellman translate it for you before you depart.
We arrived about a half hour early, but they were accommodating and seated us immediately. The menu had a variety of seafood and steak entrees. I chose the "churassco" steak. This is tenderloin cut of beef somewhat akin to a New York strip, but juicier but not as tender. I recommend, if you are a steak lover, to give this one a try. If you are curious about why the waiter rings a bell and says "Mmm, Ooh La La" as they exit the kitchen, it is a tradition when they serve the "churassco" to do this. If you are seated near the kitchen, be prepared to have this going on all night. This got to be a funny joke between my wife and I. I told her I was going to buy a bell and install it in our kitchen. With dessert and tip, the bill was about $75.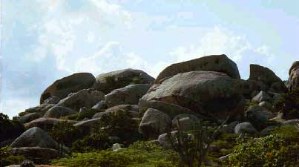 You will find that all of the restaurants are very big on presentation of meals. The appearance is very important and all dishes are finely prepared to look as good as it tastes. We were in and out in about 90 minutes. This is an experience that you want to savor. Therefore, I recommend taking the time to enjoy it.
Day Three
Decided to take a day and visit the "tourist" areas of downtown Oranjestad. The area was very brightly done in a definite Scandinavian motif. Very colorful buildings that you don't see everyday in the US. The mall area is small, relative to our standards, but has a complete line of top-of-the-line stores including Tommy Hilfiger, etc. Be sure to visit the Bye-Bye Shop. Has a great selection of tee shirts and hats to take home for friends.
Made reservations at Chalet Suisse for 7:30 P.M. They were crowded. We were promptly seated and the menu contained entrees more from a German and Dutch flavor than we were accustomed. My wife had the seafood entry and I had the "beef stroganouf". I would recommend the seafood. The stroganouf was ordinary. Maybe, I was expecting too much. I had the apple strudel for dessert, which again was ordinary. I was somewhat disappointed in this restaurant due to its' high reputation among other people. With appetizer, drinks, tax, and tip, the bill was about $70.
Day Four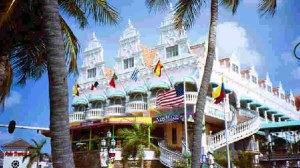 Another beach day. Reserved our cabana near the end of the property adjacent to the beach front bar and grill called Gilligans. This is definitely a takeoff of the old television show about some castaways. If stranded here, who would want to be rescued! Gilligans has a limited menu, but the entrees are good. Even the rather large hamburger is nicely done with traditional lettuce and tomatoes. If you wish, have one of the beach waiters bring it to you. A true "couch potato".
Booked the dinner and show at the La Cabana Resort and Casino. The dinner was good. A pre-selected list of items that are on the "show" menu. These are good items, considering it is a casino. The show was definitely worth it. The "Jewel Box Revue" is laugh-out-loud funny. A talented group of men impersonating famous women, including Cher, Madonna, Whoopi Goldberg, Judy Garland, and most impressive Joan Rivers. These performers should not be overlooked on your trip. A true "Las Vegas type" revue is most entertaining and a throwback to the vaudeville days when Uncle Miltie first appeared in drag. Most famous male comedians have their own version of appearing in drag (i.e. Robin Williams, Jonathan Winters, Johnny Carson, etc.). Rather pricey at $120 for dinner and a show for two, but it was definitely worth it.
Day Five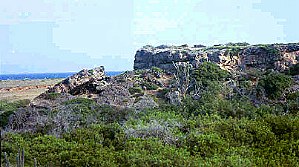 We booked the "Discover Aruba" tour. This is a 4-½ hour island bus tour through De Palm Tours. Our activities coordinator booked the trip and the air-conditioned bus, complete with refreshments came right to the lobby to pick us up. We left at 1:15 P.M. and made a complete circle of the island. We began with the lighthouse on the very northern tip of the island. The trade winds gust at about 25-30 MPH, so hold onto your hat. We continued through the desert part of the island. It is very different from the lush greenery of the resort to the starkness of the national park area. The island receives very little rainfall during the year and everything not irrigated is brown. The island was formed from a volcanic eruption and some of the lava flows can still be seen near the water's edge. Millions of years of wind and water erosion have carved the island's beautiful Natural Bridge and Natural Pools.
Natural Bridge The Natural Bridge is an awesome sight to witness the raw power of water in contrast with the calmness in the resort beaches. The tour takes you through the national park, which takes up a large chunk of the island. The landscape reminded me of the pictures sent back from Mars by the lunar rover a few years back. Many rock formations indicate this island was once under the ocean and thrust up by millions of years of volcanic activity. The island is gradually moving in a northward direction towards Cuba, which it will collide with in about another 100-150 million years. Can't wait to see it!
The tour moved on to Baby beach which gets its' name from the calmness and lack of depth of the waters in the inlet. The water is only about waist deep, combined with the tranquil ness, you could bring a baby to swim without any worry. You can try snorkeling if you are novice without any worries. If you get in trouble, you only have to stand up. Lastly, we rode through the gritty town of San Nicholas. This town was severely hammered by the oil refinery bankruptcy in 1985 and it looks as if it has not recovered. The refinery, now owned by Coastal Resources of Houston, Texas, has reopened and begun to re-employ local people. However, the lasting environmental impact of an industrial complex, such as an oil refinery, will not make this town a place where tourism will abound. This is, again, in such stark contrast to the beautiful areas on the north side of the island. As tourism increases, the government will have to find other ways to dispose of solid waste. For a population of this size in this small area, instead of the open-air burning method now employed, the government will have to find alternatives, otherwise the island might lose the appeal it has fought so hard to win.
Wound our way back through Oranjastad and back to the high-rise district about 5:30 P.M. For a first-time visitor, the education was worth the money.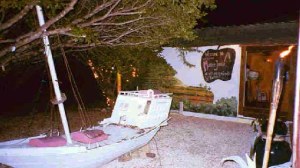 Made reservations at Madame Janette for 7:30 P.M. For the ambiance, presentation, and overall taste, this meal tops all others we had during our 6 days on the island. The setting is just right for complete outdoor dining. This restaurant is distinctly German in origin. The highlight of the meal was the dessert. My wife had the pineapple based in a rum sauce, which was delicious. Try the sautéed onions. The presentation of the meal was an artistic delight. It looked as good as it tasted. You wanted to take a picture before devouring it. Even with the best of all things, the prices were more reasonable than most of the others. With appetizer, entrée, and dessert, our bill came to about $65.
Day Six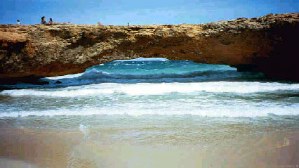 Took the morning to, again, work on my reading material on the beach. The beach waiter indicated there was a special frozen concoction called the "Hurricane". I chuckled at this, considering these people have never seen or been close to a real hurricane in their life. I ordered one for my wife and myself. A mixture of rum and pina colada mix in a frozen base was very good even though the price was a bit steep of $8 apiece.
In the afternoon, booked the underwater sightseeing adventure. This excursion has a vessel that has a cabin that is completely under water and windows that allow you to see all of the coral formations that form the fragile ecosystem just off shore from Aruba. It also take you to a scuttled German freighter and shows how even the worst of things can somehow be redeemed by Mother Nature. This artificial reef has become part of the ecosystem, allowing coral and fish to have a place to inhabit. I enjoy this type of excursion. It may not be for people who get claustrophobic, because it is a narrow enclosure and the illusion is magnified under water. It may cause nausea in some cases. Overall, it was an enlightening experience.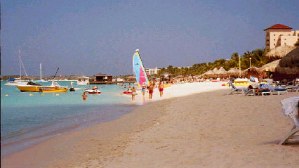 It still left enough time to stroll down the beach and examine the remaining resorts along the way. After seeing the grounds of the Allegro, Playa Linda, Hyatt, Holiday Inn, and the Marriott, I conclude the Radisson has the best layout of all. The trees and cabanas have been strategically placed on the beach to optimize the shade and sun areas, especially for those who have sun-sensitive skin. You don't have to be constantly worried the sun is going to burn you and ruin your vacation.
Made reservations at El Gaucho for 7:30 P.M. We arrived 45 minutes early, but I am glad we did. They were booked solid and were waiting 45 minutes by 8 P.M. We were given a "beeper" and told to wait in their lounge across the street and we would be notified our table was ready when the beeper went off. We decided to stay in the bar area and have a drink. Our table was ready about 15 minutes after we arrived. Many of the cruise ship tourists visit this restaurant, which is purported to be the "most popular in Aruba". I ordered the "churassco" steak and my wife did likewise. What a mistake she made. The portion is HUGE, about 18 ounces of beef tenderloin. If you are not a big eater, better order something else. We are not accustomed to seeing those types of portions where we live. This was large enough for two people to share one portion and still fill you up. I would have to admit, the "churassco" I had at the French Steak House was tastier. The ambiance here was noisy and loud. You could not carry on a conversation without talking very loud across the table. With appetizer, drinks, and dessert, the total was about $80. It may be the "most popular restaurant in Aruba", but I would say it is not the tastiest.
Day Seven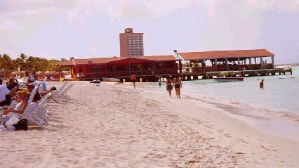 Check out day. Time to return to the reality of our cold and miserable winter. Leaving the lovely white sandy beach and 89-degree weather to 27 degrees and a couple inches of snow a few days ago. No wonder people get hooked on coming here year after year. My wife cannot wait to come back. I asked her why. She indicated the friendliness of the people along with the weather and the resort made her feel relaxed.
Our flight did not depart until 3:45 P.M., so we asked and were given a late check out of 1 P.M. That left enough time to enjoy one last morning on the beach, soaking up the Aruba air, and playing in its waters. Around 12:30, it was time to get a shower and get our luggage down to the lobby. We had to wait about a half hour until a bellman showed up, because they were busy. I had to tell the young lady at the check-out counter that my room billing had not been credited for my $150 food and beverage voucher that I redeemed at check-in on the first day. She checked and it was credited. Therefore, with the $150 voucher and the coupons for the breakfast buffet credited to my room billing, the total bill was $85 instead of $440. A sizeable chunk of change in anyone's language. We shared a van to the airport with another couple that we had met a few days prior on the beach and they lived just 40 miles north of us. A word to the wise, Take the advice and allow 2 hours to get through customs at the airport on your return trip. I guarantee it will take that long due to the number of people departing for the US and the small number of customs agents, usually 2-3 at most, checking people through. Don't forget to have your paperwork ready and Aruba customs officials will ask for the information card given to you on the plane when you arrived.
All said, this trip was one of the most enjoyable we have ever taken. My wife has indicated she would like to return here on a winter vacation next year. I agree this was one for the record books and will look forward to our next Aruba holiday.